September 16 – 18, 2022

(updates to come)

Please check back for updates. The information and registration for 2021 is shown below.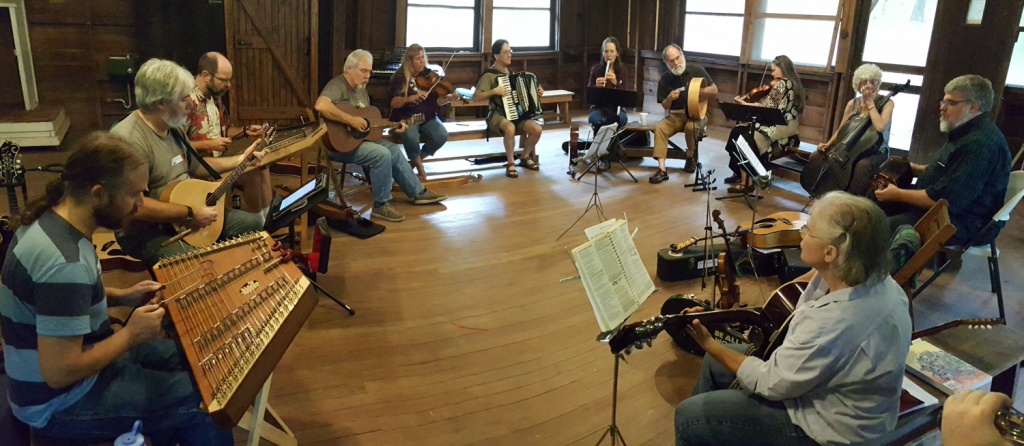 We're looking forward to our annual acoustic folk music weekend at French Creek state park near Elverson, PA. The park is about an hour from Philly. French Creek Music Retreat is a resurrection of a family folk music festival of old.
Weekend Information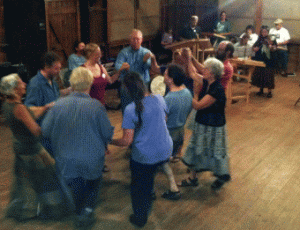 We meet in Group Camp 1 (GPS coordinates: 40.204856, -75.796087 – On the map it says "French Creek Bible Conference), which has a large lodge and cabins available that sleep 2 or 4. The camp is reserved for the weekend of Sept. 16-18, 2022 for this event that focuses on acoustic instrumentalists and singers. We can have some great jams with workshops throughout the day! The registration fee includes a bed in a 2 or 4 person rustic cabin with old metal bed frames (See photos at bottom of page). An air mattress or foam pad, good flashlight, and bug spray are recommended.
This event begins at 5:00 Friday evening, and we need to be cleaned up and out of the lodge by noon on Sunday. Because of COVID-19 cautions, please plan to bring your own food for the weekend (bring your own dishes & utensils). Please bring your own folding chairs for outdoor jams and workshops.
There will be jam sessions and pop-up workshops for those interested. You can go hiking, boating, playing frisbee golf, badminton, enjoy campfire circles, etc. You can become friends on Facebook to see photos of the camp at https://www.facebook.com/groups/158619740929577/.
Registration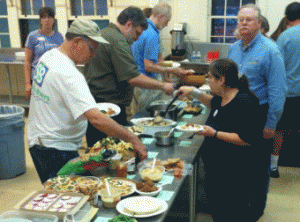 The cost is only $25 per person for this all-volunteer weekend, Saturday only is $15, and Friday only is $5.00 (children 17 and under are free). Everyone will be assigned a small job to help run the camp smoothly.
On Friday night there will be a $5 spaghetti dinner. Please indicate your interest on the registration form (see link below).
Schedule 2021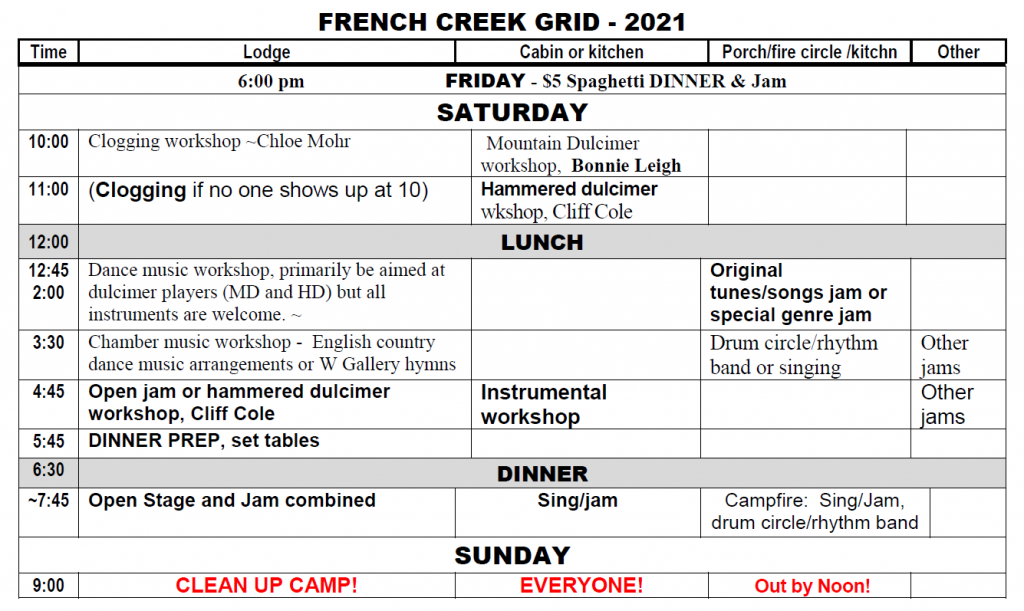 Friday Evening:

Festivities begin with a spaghetti dinner around 5:00 with an evening open jam session following. See details for the dinner on the registration form.

Saturday: Jamming and a few pop-up workshops during the day.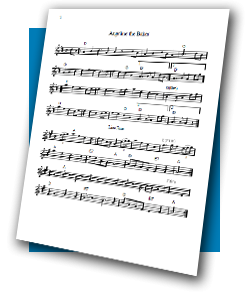 Music:
Download a couple PDF files of some of the weekend's dance tunes HERE! and HERE!.
A download of SPUDS tune sets is HERE, and also shown below.
AND click HERE to download additional tunes with notes, chords, and mountain dulcimer TAB.
Tune sets:
Bonaparte Crossing the Rhine (D)/ Down the Brae (Am)/ Bill Sullivan's (A)
Go and 'List for a Sailor (Em)/Shoes and Stockings (G)/ Dinah (A)
Pays de Haut (D)/ Reel de Pere Leon (G) / Alfred Montmarquette's (Em)
Stone's Rag II (C)/ Red Apple Rag (G)
Hunting the Buffalo(G)/Cold Frosty Morning (Am/A)/ Puncheon Floor (D/G)
Benton's Dream (A)/ Return to Milltown (Dm/D)/ Eddie's Reel (G)
Ballydesmond Polka #2 (Am)/ Denis Murphy's Polka (D)/ On the Danforth (A)
Shove that Pig's Foot (G)/ Grasshopper Sittin' on a Sweet Potato Vine (D)/ Squirrel Hunter (Em)
Eli Greene's Cakewalk (Em)/Dubuque (D)/ Booth Shot Lincoln (A)
Tam Lin (Dm)/ Dick Gossip's (D)/ The Reconciliation (A)
Far from Home (G)/ Evit Gabriel (Em)/ Evil Diane (A)
Dominion Reel (C)/ Rickett's Hornpipe (D)/ Quindaro Hornpipe (G)
Road to Lisdoonvarna (Em)/ Scolley's (Em)/ Dinky's (A)
Boys of Antrim (D)/ Mug of Brown Ale (Am)/ Stool of Repentance (A)
Idlewild Jig (D)/ White Petticoat (Em)/ Stan Chapman's (A)
Blackthorn Stick (G)/ Behind the Bush in the Garden (Am)/ Connaughtman's Rambles (D)
Joe Bouchard's Jig (D)/ Bert Ferguson's (A)/ Sean Ryan's (Am)
Leaving Lismore (D)
Tombigbee (G)
Aker Erland's Schottis (Gm)