Note: Hello friends. We had been closely following the news of the escaped convict in the area of French Creek, but as you likely have already seen, he was captured Wednesday morning by State Police. With great relief, we can now safely enjoy our upcoming weekend of music and friendship at our French Creek Music Retreat!
September 15 – 17, 2023
Our feature performers for Saturday evening are Storyteller, Denise McCormack and musical group, Cornflower Jam!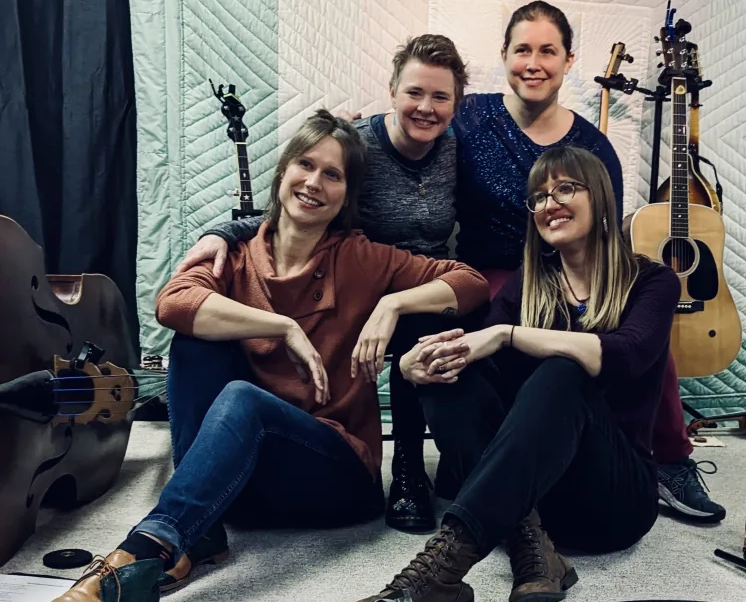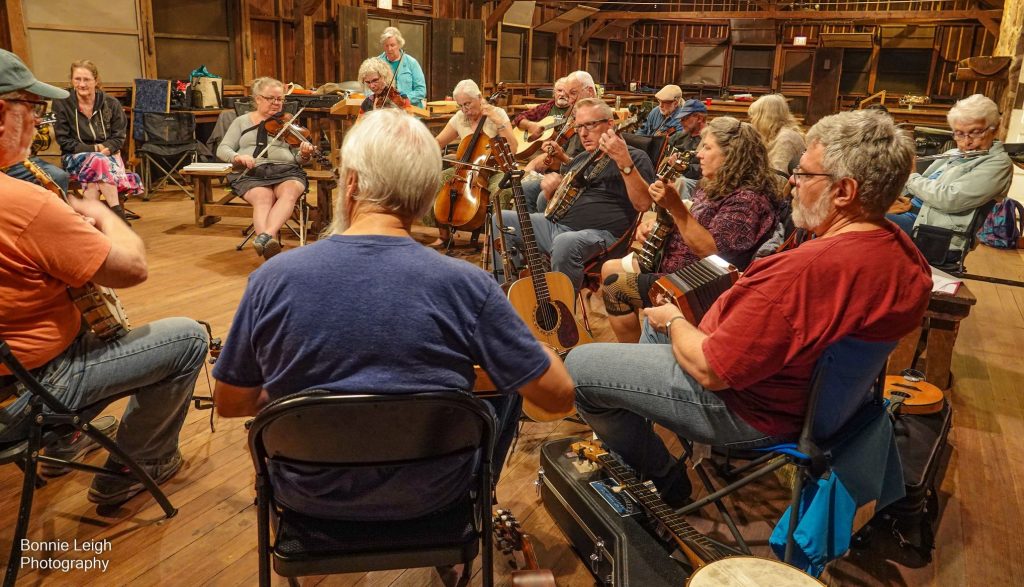 We're looking forward to our annual acoustic folk music weekend at French Creek State Park near Elverson, PA. The park is about an hour from Philly. French Creek Music Retreat is a resurrection of a family folk music festival of old.
Weekend Basics:
Friday Night Spaghetti
Friday Night Jam
Saturday Workshops and lots of jamming
Saturday Potluck Supper
Saturday Night Open Stage
Saturday Night Jam
Sunday Morning Cleanup
Weekend Information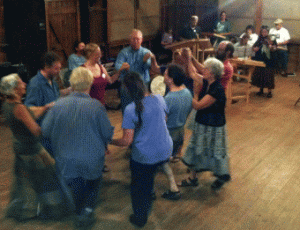 The FRENCH CREEK MUSIC RETREAT is held at the French Creek State Park in Elverson, PA.We meet in Group Camp 1 (GPS coordinates: 40.204856, -75.796087 – On the map it says "French Creek Bible Conference), which has a large lodge and cabins available that sleep 2 or 4. The camp is reserved for the weekend of Sept. 15-17, 2023 for this event that focuses on acoustic instrumentalists and singers. We will have some great jams with workshops throughout the day! The registration fee ($25) includes a bed in a 2 or 4 person rustic cabin with old metal bed frames (See photos at bottom of page). This event begins at 5:00 Friday evening, and we need to be cleaned up and out of the lodge by noon on Sunday.
If you have not been here before and a reminder to all, please bring all supplies necessary (pots, plates, silverware) to prepare your meals. The lodge kitchen with large stoves and ovens does not come with kitchen supplies. Please bring your own plates and utensils. There is a large walk-in refrigerator and freezer available for perishables.
Bring an air mattress or foam pad for the spring beds in the rustic cabins. Also, bring a good flashlight and bug spray. Please bring your own folding chairs for outdoor jams and workshops. Tent camping is NOT allowed in Group Camp 1, but there is tent/RV camping allowed in other designated locations. See https://www.dcnr.pa.gov/StateParks/FindAPark/FrenchCreekStatePark/Pages/Stay.aspx to make reservations.
Beyond jamming and attending workshops, you can go hiking, boating, playing frisbee golf, badminton, enjoy campfire circles, and more. You can become friends on Facebook to see photos of the camp at https://www.facebook.com/groups/158619740929577/.
Meals
Bring your own breakfast(s) and lunch. The kitchen is available for use. Supply your own plates and utensils.
A POTLUCK is planned for Saturday evening, so please bring a dish to share (bring your own dishes & utensils).
Registration
The cost is only $25 per person (paid upon arrival) for this all-volunteer weekend, Friday only is $5.00 (children 17 and under are free). Everyone will be assigned a small job to help run the camp smoothly.
Please email us at fcmusicretreat@gmail.com and let us know you plan to attend.
On Friday night there will be a $5 spaghetti dinner. Please indicate your interest on your registration email (fcmusicretreat@gmail.com) so we can plan adequately for the Spaghetti Dinner.
Also, please indicate whether you plan to attend any scheduled workshops (see below). Workshops are $10 each paid directly, in cash, to the instructor. If you are undecided you may still register so we have a better idea of attendance numbers to expect.
---
Schedule 2023
Friday
---
5:00 – Registration – $25.00 for weekend
6:30 – Spaghetti Dinner – $5.00 donation to cover food costs
7:30 – Evening Jam
Saturday
---
8:00 – Registration – $25.00 for the weekend
8:00 – Breakfast – Bring your own food. Coffee is supplied.
9:30 – 11:45 workshops – Various folk instruments… SEE DETAILS
Note: There is a $10.00 cash fee for each class you take, which is payable to the
instructor.
12:00 – 1:00: Lunch – Bring your own food. Coffee is supplied.
1:15 – 2:30: Jam: Location – Main dining room or outside
1:15 – Possible workshops by request
2:30 – 3:30: Storytelling Workshop – Main dining room
3:45: Open Stage – Potluck dinner prep – Location – Main dining room
Saturday Evening – Events in the Main Dining Room
---
5:30 – 6:30: POTLUCK Dinner; please bring a main dish and dessert to share if you are able.
6:30 – 7:00: Kitchen clean-up (if you can't bring food please be a part of this crew)
Concert
7:00: Story Teller Denise McCormack
7:30: Cornflower Jam
After Concert – Jam 'till you drop
Sunday
---
Breakfast – Bring your own food. Coffee is supplied.
Pack up and help clean up. Saying our 'till we meet again," to our old and new friends.
---
Rustic Cabins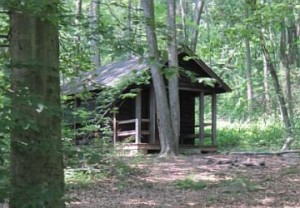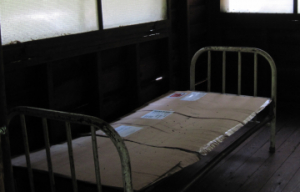 Location